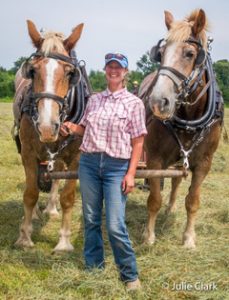 "For last year's words belong to last year's language. And next year's words await another voice. And to make an end is to make a beginning." —T.S. Eliot

I went to buy some garden supplies a few years ago.  The store owner and I started a conversation and he asked me what I was doing with all the tools etc I was purchasing.  I told him that I ran a small farm and CSA.  He asked me "how long have you been doing that?"  and I replied – "gosh – I started in 2004".  He said – "wow you are a pioneer.  I didn't know CSA's had been around that long."
In some ways it is hard to believe it has been that long.  In other ways, it seems longer.  It sort of made me feel old when he said that….PIONEER.
Every season is a beginning, and every year is so different.  And the soil awaits another seed.  Which brings me to my purpose.  My CSA 2019 sign-up is updated online.  This year will be short and sweet, with lots of new surprises (I hope).
Thank you for allowing me to grow healthy food for your family!
Letty