"It's so dry the trees are bribing the dogs."
-Charles Martin, Chasing Fireflies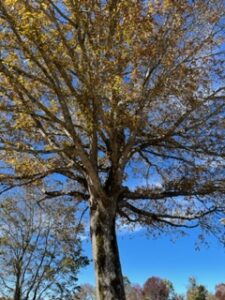 Not a drop of rain last Friday and Saturday.  Our best chance for weeks.  And two fires in the neighborhood, not to mention our hayfield and tractor, which almost burned up when a passer by threw out a cigarette.  When I was a kid it was Smokey the bear who taught us about fire danger.  So I was curious, who came up with Smokey?  And of course, wikipedia told me the answer.  Highlights:
Smokey Bear is an American campaign and advertising icon of the U.S. Forest Service in the Wildfire Prevention Campaign, which is the longest-running public service announcement campaign in United States history……
Although the U.S. Forest Service fought wildfires long before World War II, the war brought a new importance and urgency to the effort. At the time, many experienced firefighters and other able-bodied men were serving in the armed forces, leaving fewer at home to fight wildfires….
and, of course my favorite part….
The living symbol of Smokey Bear was a five-pound, three-month old American black bear cub who was found in the spring of 1950 after the Capitan Gap fire, a wildfire that burned in the Capitan Mountains of New Mexico.    Smokey had climbed a tree to escape the blaze, but his paws and hind legs had been burned. Local crews who had come from New Mexico and Texas to fight the blaze removed the cub from the tree.
OK, I'm really going down the rabbit hole here, or rather, going up the bear tree.  This bear turned out to be a celebrity.  He was transported by air to the National Zoo where he lived for 26 years eating peanut butter sandwiches, bluefish and trout.  He was given a real bear wife, Goldie bear (remember her?) and a prodigy, another orphan bear who took his place when he died.  He was even given his own zip code to handle all of his mail.
When he died, he was transported back to New Mexico to be buried in Smokey Bear Historical Park.  Wall Street Journal and New York times both printed his obituary.
Would that we could all be so famous!
So, I finally get to my point….as Smokey would say "Only YOU can prevent WILDFIRES."
What's in the bucket?   Lettuce, beets and/or carrots, kohlrabi, broccoli, mustard greens, green beans and dill.
Following a recipe for Mustard greens, Kohlrabi and carrot salad from Washington Post
8 cups lightly packed mustard greens (from about 2 small bunches, or 1 large; about 12 ounces)

1 large carrot, scrubbed well

1 bulb green kohlrabi

2 teaspoons white sesame seeds (unhulled, if possible)

One 3/4 -ounce piece young ginger root

1 clove garlic

1/4 teaspoon plus 1/8 teaspoon fine sea salt

1 1/2 teaspoons apple cider vinegar

1 tablespoon boiled cider (see related recipe; may substitute pomegranate molasses)

3 tablespoons extra-virgin olive oil

Cracked black pepper
Directions
Step 1

Tear the mustard greens into large, bite-size pieces; rinse them in a bowl of cool water, then spin dry. Transfer to a large bowl.

Step 2

Trim the carrot. Trim and peel the kohlrabi; cut each into matchstick-size strips (julienne) and add to the mustard greens.

Step 3

Toast the sesame seeds in a small skillet over medium-low heat, shaking the pan occasionally, until the seeds are lightly browned; this should take about 5 minutes. Transfer to a small plate to cool.

Step 4

Cut the ginger and garlic into small pieces. Use a mortar and pestle to pound the garlic and ginger with 1/8 teaspoon of salt to form a pastelike mixture. Transfer to a bowl.

Step 5

Alternately, smash the garlic and ginger with the flat side of a knife, then mince.

Step 6

Add the vinegar, the boiled cider and the remaining 1/4 teaspoon of salt to the bowl, then gradually whisk in the oil to form an emulsified dressing. Pour it over the greens; use your hands to gently toss the salad. Taste, and add salt and/or cracked black pepper as needed.

Step 7

Divide evenly among individual plates; garnish with the toasted sesame seeds. Serve right away.
Happy Eating, Happy Fall Blast, thanks for buying local food from Circle S Farms, and remember "Only YOU can prevent Forest Fires".