"In winter I get up at night
And dress by yellow candle-light
In summer quite the other way,
I have to go to bed by day.
~Robert Louis Stevenson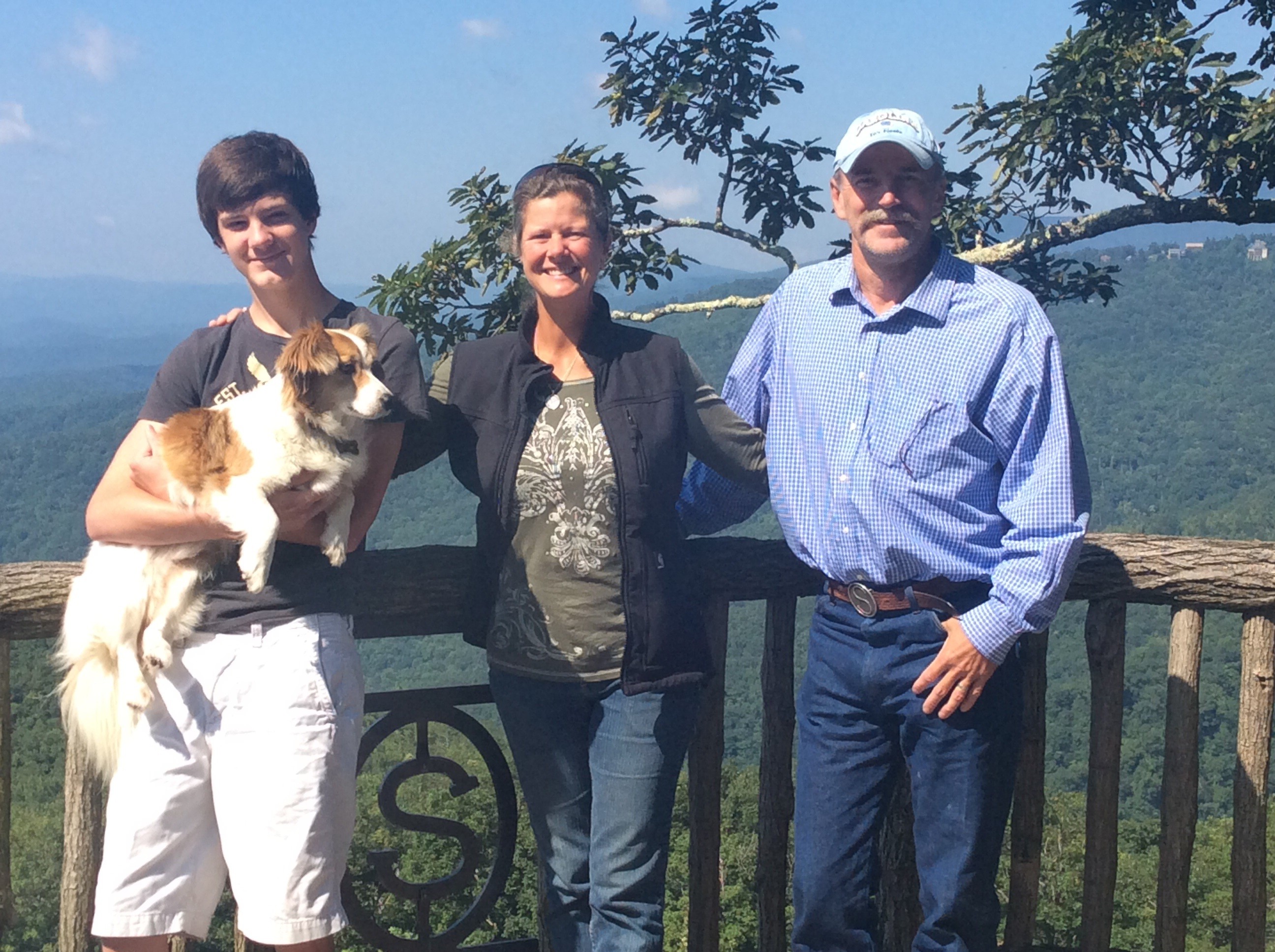 I'm always glad to see the days get shorter.  Some nights Curtis and I sit and wait for it to get dark so the chickens will go into their houses and we can close them up and go to bed.
We spent the weekend with my Mom and Dad in Blowing Rock.  The weather was a bit rainy but we had fun in spite of it!  Of course, we had to leave today and it was beautiful!
Farm News:  Hoping no news is good news.  We are headed home, so we'll see.
What's in the bucket?  Spaghetti squash, tomatoes, baking potatoes, okra, peppers, basil and apples.
Following – a recipe for spaghetti squash.  It calls for cherry tomatoes – but I think any tomato will do!!
Spaghetti Squash with Tomatoes, Basil, and Parmesan
Makes 2 servings or 4 side servings. Recipe from Epicurious.
Ingredients:
1 small (1.5 lb) spaghetti squash, halved lengthwise, and the seeds discarded
2 tablespoons olive oil
1/4 cup shredded fresh basil leaves plus additional for garnish
1 teaspoon chopped fresh oregano
3 tablespoons freshly grated Parmesan
1 cup thinly sliced cherry tomatoes
Directions:
Preheat oven to 350 degrees F.
In a glass baking dish, arrange the squash cut side down in about 1/2 inch of water. Cover with aluminum foil. Bake for 20-30 minutes (depending on the size of the squash) or until it is tender and easily pierced with a fork. Remove from oven and allow to cool slightly.
In a large bowl whisk together the oil, 1/4 cup of the basil, the oregano, and 2 tablespoons of the Parmesan, stir in the tomatoes, and season the mixture with salt and pepper.
When the squash is cool enough to handle, scrape it with a fork to form strands, add the strands to the tomato mixture, and toss the mixture until it is combined. Divide the mixture between 2 bowls, sprinkle the remaining 1 tablespoon Parmesan over it, and garnish it with the additional basil.
Thanks for buying local food from our farm!!