"Well a good dog on the ground's worth three in the saddle,
No matter where you're from
Been many good dog was a friend to a man
But Sam was the greatest one" -Sturgill Simpson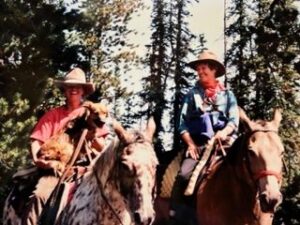 I was raised in the city.  When I was a little girl,  most days you would find me sitting on the back steps with our dogs.  There would have been lots of tail wagging and nodding as they listened to my problems.  Folks claimed someone switched babies in the hospital,  and there was some poor little city girl stuck way out in the country in Mecklenburg County.  But I know I got my love of plants and animals from my mother.  I did not, however, inherit her grace, elegance and charm when dealing with people.
I have always been a bit of an introvert.  That's why farming has been a wonderful lifestyle for me.  I think we sometimes idealize farms as these utopian places where "troubles melt like lemon drops".  That is not true.  However you will still sometimes find me on the back steps with my dogs.  They are my companions, my therapists, my friends.  When I look out my window, I see cows, horses, chickens.  At my feet, there is always a heartbeat.    This is what makes me feel like I am not alone.
And so this, the last week of the Dog Days CSA, I thank you for supporting our farm.  And I thank them for the pocket fulls of happiness they give me everyday.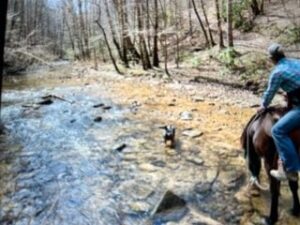 Farm News:  This is the last week of the Dog Days CSA.  I will be delivering in paper bags so be sure to leave your bucket for me.
The next CSA FAll BLAST begins October 16 and ends November 6.  I will be contacting those of you who signed up next week.   Also, beef quarters and packages will be going out October and Early December.  I will let you know when to expect your beef!
What's in the bucket?  This last week will be a treat.  You will get either a Long Island Cheese pumpkin or a Blue Hubbard squash.  Both huge winter squashes.  The folks who have been buying them at market tell me they prepare them, and freeze them for use all winter.  Alternately, you can use them as a Halloween pumpkin or table decoration:)…or both, they should keep for a while.
Also, peppers (yes, again!  lucky duck!)  And kale, and sweet potatoes, and maybe a few green beans.  They are trying to come in, despite the deer trimming.
I love hearing recipes at the market.  I asked a market customer a few weeks back what she was doing with the Blue Hubbard squash she bought.  She told me…."my Mom makes the best pumpkin pies with these, I'm going to try".  I asked her recipe.  She said she would find out for me and let me know.
The next week she came back and said….the recipe on the back of the Libby's pumpkin can is what she uses.  She just substitutes the roasted blue hubbard.  So – following is the Libby's pumpkin pie recipe.  I think it will work for Long Island Cheese or Blue hubbard.  Just prepare a pumpkin puree out of the roasted squash or pumpkin (sweet potatoes will probably work too) and follow the recipe.
The last wine pairing, from Scenic City Wines, is a port.  Matt tells me it is from one of the oldest wineries in Portugal.
Libby's Pumpkin Pie
3/4 cup granulated sugar
1/2 t salt
1 3/4 t pumpkin spice
2 large eggs
15 ounces pumpkin puree
1 can evaporated milk
1 unbaked pie shell
whipped cream (optional)
Mix sugar, salt and spice in a small bowl.  Beat eggs in a large bowl, add pumpkin and sugar spice mixture.  Gradually stir in evaporated milk.
Pour into a pie shell and bake in a preheated 425 degree oven 15 minutes.  Decrease heat to 350 degrees and bake 40-50 minutes until a knife comes out clean.  Cool on wire rack 2 hours.  Serve immediately topped with whipped cream, or refrigerate.
Happy Eating, Happy Pumpkin Pie, and Happy Dog Days End.  Thanks for supporting and buying local produce from Circle S Farm.