"When I was a boy of 14, my father was so ignorant I could hardly stand to have the old man around. But when I got to be 21, I was astonished at how much the old man had learned in seven years."
― Mark Twain
Happy Father's day everyone.
My Father is the smartest person around.  It has taken me 51 years to realize it.  It was a progression of years.  But every year I learn more how much he knows, and how little I know.  And it is wonderful to be at an age to have the humility to say so.  (My Mom is a pretty smart cookie too:)
Farm News:  Curtis and I just returned from a family beach trip.  Like most folks, we have not taken many trips in the past year.  And my family hasn't been all together under one roof in years.  What a treat.!
But the answer is, if there is any farm news, Jennifer will fill me in tomorrow.  She and Josh are the most fantastic caretakers of Circle S.  They have been here all weekend taking care of plants and animals!
What's in the bucket:  LOTS OF BROCCOLI.   And so we continue in the season of sauerkraut.    Broccoli, cabbage, kale, fennel, kohlrabi, beets, onions, lemon Thyme, and a taste of summer squash – just to wet your appetite for things to come!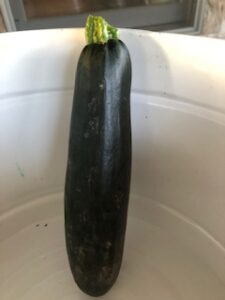 Following – a fabulous recipe from Food and Wine for a easy roasted beet and fennel salad.
Roasted Beet and Fennel Salad
The Good News Beets are packed with folate and potassium, and the red ones deliver lots of cancer-fighting antioxidants
Happy Eating, Happy Father's Day and Thanks for buying local food from Circle S Farm!