"All his life he tried to be a good person. Many times, however, he failed.
For after all, he was only human. He wasn't a dog."
―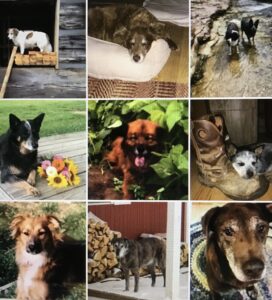 We are celebrating one year of Temple Top Treats this week.  Temple Top was inspired by our four legged friends, who travel with us in spirit or in earnest, and remind us that we should all be well treated!  Lovingly made by Jennifer and me (Jennifer is the genius in this), Temple Top reminds us that a hearty tail wag or a well spoken wuff can put a smile on anyone's face, and is deserving of a healthy, delicious treat made out of locally sourced ingredients.
Jennifer and I have had such fun meeting all of your furry friends at Main Street this year.  Please bring them out and celebrate with us this week.  As always, plenty of free samples and cool water to drink:)
Thanks for buying local, thanks for supporting Circle S Farm and Main Street Farmer's market.  But most importantly, thanks for loving your dog.