"How did it get so late so soon?"
― Dr. Seuss
Hard to believe the season is almost over!  This is our last full week, we started on a Wednesday this year.  We will end Monday, October 2nd.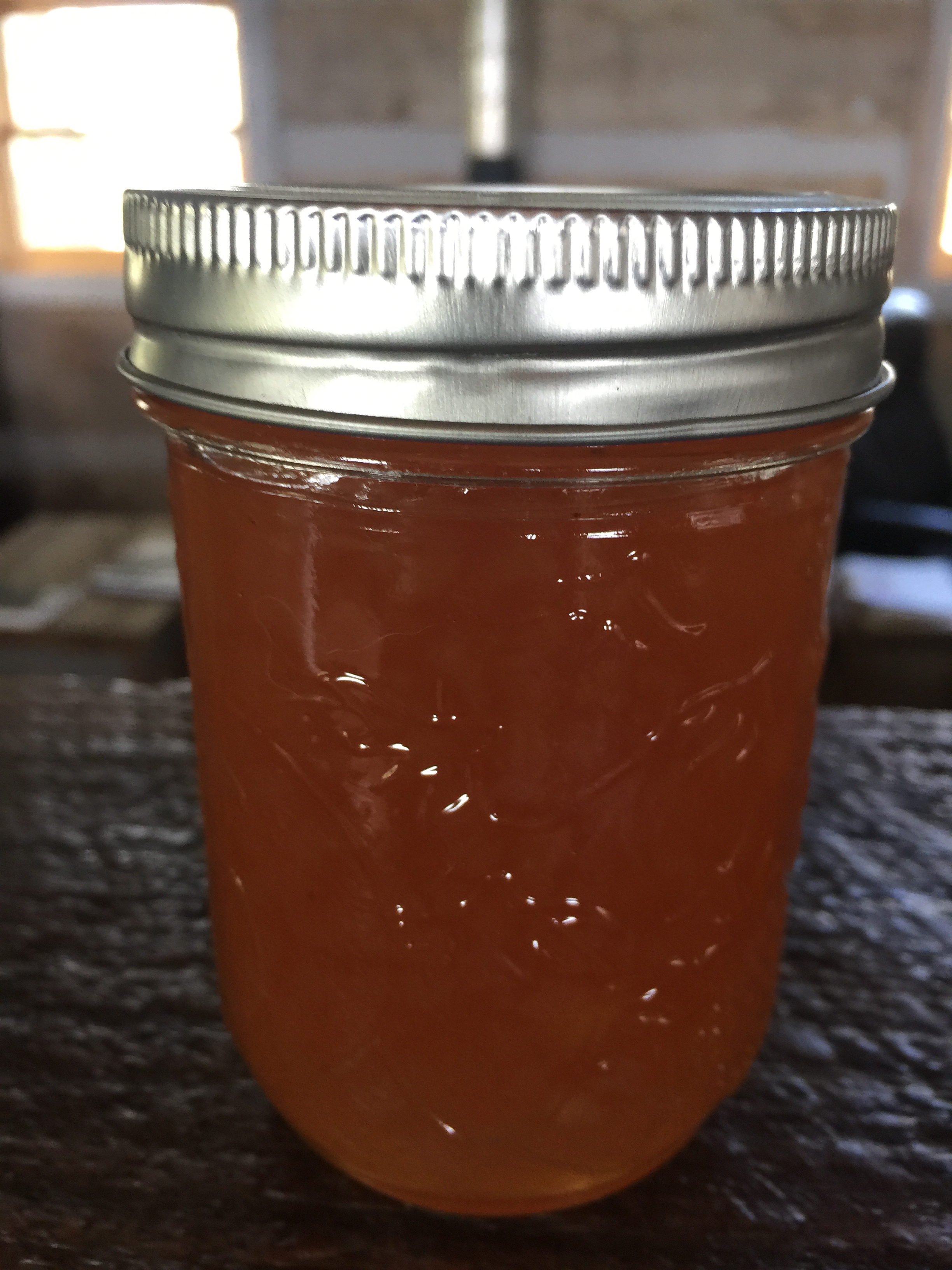 Farm News:  However – I will have more things coming in until the end of October.  If you would like to extend your CSA for three more weeks, I will be delivering and at Main Street on Wednesdays – and you can receive 3 more CSA shares on October 11, October 18 and October 25.  More greens, broccoli, cabbage, beets etc.
The cost is $100 for a 3 week extension of veggies.  If you decide your in – just leave $100 in your bucket or bring to the market.  If your tired of greens, and cooking, and washing produce….not to worry.  I will bring your last share in a paper bag and you can hang it up for the year!!
What's in the bucket:  It's a special bucket this week because my mother in law made pear honey!  Delicious stuff she makes out of the pears on her tree – but beware, it is not sugar-free:)  Perfect on a biscuit with butter, or on a peanut butter and jelly sandwich…..divine!
So….pear honey, sweet potatoes (white and orange), arugula, kale, summer squash, peppers, carrots, radishes, Napa cabbage, cilantro.
What's at market:  Napa cabbage, lettuce, mustard greens, turnip roots, summer squash, carrots, beets, spinach, arugula, mesclun, cilantro, parsley.  Circle S Beef:  ground beef.
I really enjoy Napa cabbage raw.  Following is a nice recipe for a salad.  You could also put it in a rice paper wrapper and dip it in peanut sauce (I just mix peanut butter with a little milk to thin it and a little cayenne pepper).  Or dip it in the dressing below.
INGREDIENTS:
SALAD:
3 cups torn Napa (Chinese) cabbage
1 cup (1/8-inch) julienne-cut yellow squash
1/2 cup (1/8-inch) julienne-cut purple bell pepper
1/2 cup (1/8-inch) julienne-cut green or other bell pepper
1/2 cup shredded carrot
1/2 cup chopped fresh cilantro
1/4 cup thinly sliced green onions
1/4 cup grated radishes
1 minced seeded jalapeno pepper
DRESSING:
3 tablespoons freshly squeezed lime juice
1 tablespoon fish sauce (optional)
1 Tablespoon water
1 1/2 teaspoons granulated sugar or raw honey
1/2 teaspoon chile- garlic paste
Report this ad
DIRECTIONS:
To prepare the salad, combine the salad ingredients in a large bowl.
To prepare the dressing, combine dressing ingredients in a small bowl and whisk together until sugar dissolves.
Drizzle dressing over salad and toss well. Serve immediately.
Happy eating – thank you all so much for participating in the CSA this year.  It keeps us going – you don't know how much it means to our farm.
Letty