"Wine makes every meal an occasion, every table more elegant, every day more civilized."
― Andre Simon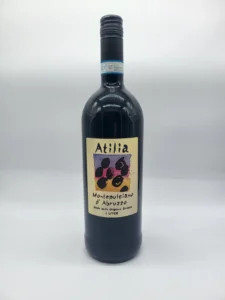 I want to thank all of you for signing up for the Dog Days CSA.  And as a treat to ALL OF US,  Matt Olson at Scenic City Wine in St. Elmo has graciously agreed to pair wines with our produce recipes this session.  I will be buying all eight bottles and celebrating each week with a wonderful dinner and bottle of wine.  It took a little thought to plan what produce would be coming the next eight weeks…..let's hope it goes as planned.
If you haven't been in his store and you love wine, go.  Matt supports organic and sustainable farms, and small batch wines.  You might not find some of these wines anywhere else.  And he has a culinary degree, so he loves to know what you are having for dinner!  He has all of our wines picked out already.  Tell him you are with Circle S Farm CSA and you can buy the pairing weekly, or buy all eight bottles.
Farm News:  Unsettled storms at the farm.  Blew over okra and pepper plants.  It's what I call a yard sale.  I had to explain the term to Jennifer.  You know, like when you are skiing and have a wreck.  Your poles and skis litter the hill side.  You have to gather everything up.   My coolers and picking baskets blow all over the farm.  Plant trays etc.  Best to try to lock everything down before it hits.
I lay awake when it storms and worry about tree limbs or other debris hitting our horses, not to mention lightening.  Everyone needs something to worry about….right?
What's in the bucket:  Tomatoes, cherry tomatoes, basil, okra, garlic (sequatchie cove farms), islander peppers, and shishito peppers.
Alex, owner of  Bread and Butter Bakery, likes to dry fry his shishito peppers….in a wok until the house smokes up he says.   Then just a splash of soy sauce.  That's all you need!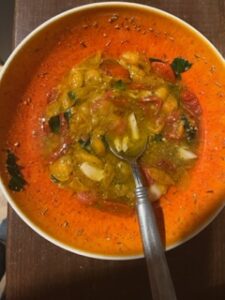 OK, so here is the recipe for the week.  I know everyone is getting tired of cherry tomatoes.  I have a little secret….I don't really like tomatoes.  I tell people this and they gasp.  My mother eats tomatoes until she has ulcers in her mouth….but I just don't love them.  Raw tomatoes anyway.
I remembered this recipe because I think Jennifer made it once and brought it to us….or left it for us after they farm sat.  It is memorable.  And she conjured it, it came from Gaining Ground.  Years ago Chattanooga made a push to support local agriculture.  I hate to say it didn't go anywhere, it did.  But their plans to start a sustainable food hub fizzled.  This recipe was in one of the Gaining Ground seasonal cookbooks.  And it is fabulous.  Curtis does not hand out compliments, and he was impressed!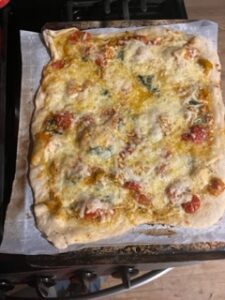 So following is the recipe, and hopefully the link to the wine pictured above (not so good at sending links.)  At any rate, you can go into Scenic City Wine and Matt will know what you are looking for…they are closed on Monday.
Roasted tomatoes and garlic in olive oil
2 pints grape and/or cherry tomatoes
6 garlic cloves
2/3 cup plus 1 T olive oil
sea salt and ground black pepper
1 sprig fresh rosemary (or basil)
1 t dried oregano or 1 sprig fresh oregano
eight slices of ciabatta or focaccia bread or pasta of choice
Preheat oven to 400.  On a large rimmed baking sheet, toss tomatoes with garlic and 1 T of olive oil.  Season with salt and pepp.  Roast tomatoes for 20 minutes until they burst and their skins begin to shrivel, stirring once halfway through.
Pour remaining 2/3 cup Evoo into bowl.  Crush herbs into the oil and submerge.  Add tomatoes and their juices.  Stir gently and let stand 30 minutes.
Heat ciabatta and spoon tomato mixture over….run back in the oven with a fresh grate of parmesan or mozzarella cheese, or spoon over pasta with a grate of cheese.  Serve with a bottle of Atilia wine if you so choose.
Atilia Montepulciano d'Abruzzo
A few notes. Our herb garden got disturbed by a house addition we are doing.  So all I had to give you was basil.  No worries, I used dried oregano, and dried thyme and fresh basil….it was amazing.  So use your own judgement.  Perhaps you have an herb garden of your own.
Also….I roasted for a little longer.  Maybe my oven isn't as hot.  And I skinned the garlic cloves, which the recipe doesn't specify.  I have a really wonderful and thoughtful friend who keeps me in pizza dough.  Not kidding.  But you can use ciabatta or noodles.
Happy Eating….Happy Vino…Happy Dog Days, and thanks for buying local food from Circle S Farm!