"The ground is spongy, almost bouncy as you step on it. Even after it has been worked with a tractor. I'm so glad to know all the roots of all the vegetables get to play around in that paradise. On some level, while you're eating them, your vegetables will do the same for you."
Farmer John, harvest week 1, 1994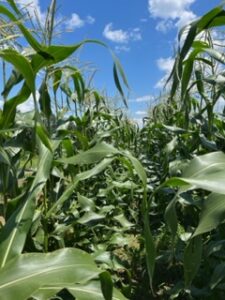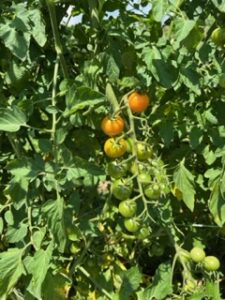 I have this book called The Real Dirt on Vegetables: Farmer John's Cookbook.
It was written by a farmer with a CSA, and has lovely quotes from Shareholders and really great recipes.  My Aunt Mary gave it to me years ago (hate to say how many, but the 1994 quote and 2006 copy right give it away).  2006 was the 3rd year of my CSA, it started in 2004, which makes this my 20th season.  And every year has been different.  And all of my shareholders through the years have been so generous and understanding.
The challenges are different every year.  20 years is long enough to note climate differences…growing season changes….new challenges that come with the territory I'm afraid.  And as I age, I work slower but smarter.  That is changing too.
And so this, the end of my main season CSA, gives me an opportunity to thank you…and to thank me.  The quote at the beginning of the book says:  "This book is dedicated to the farmers who work with the earth lovingly, and to those who support these farmers and the earth itself through their choices".
Without further bantering….
Farm News:  Hot and humid.  And so I am moving even slower than usual.  The plants are droopy from the heat.  And I am fighting some fungal problems on the okra, tomatoes and squash.  It is too hot for drama.  The dogs lay on the porch, cattle stay in the shade, horses swat flies with their tails.
If you are not continuing on for the Dog Days CSA, I will be bringing your share in a paper bag this week.  Please remember to leave your bucket out and THANK YOU for participating in our CSA this year.  If you signed up for Fall Blast then stay tuned…..You will hear from me early October about start dates.
What's in the last Bucket?  Loads of Tomatoes and cherry tomatoes,  loads of basil, sweet corn that has been cleaned and cooled to keep it sweet and good, peppers, Okra or field peas.
The basil will have flowers on, but that just makes it better.  You can remove them if you want, or chop them with the basil, or even better, use them as garnish.  The flowers do not change the flavor of the basil.
I am including 2 recipes from the book I referenced….the Real Dirt.    One for a rich, wonderful tomato sauce.  The second for tomato, basil pesto.  Feel free to substitute cherry tomatoes for some of the tomatoes…it will only make your sauce  or pesto a bit sweeter.
classic tomato sauce
2# ripe tomatoes peeled and chopped
5 T unsalted butter
one onion
1 stalk celery
1 medium carrot
2 cloves garlic minced
1/4 cup dry red wine
3/4 t salt
1/2 t dried thyme
freshly ground pepper
2T thinly sliced basil
*cook tomatoes in large saucepan over low heat partially covered for 45 minutes stirring occasionally and breaking up with the back of a wooden spoon.  Transfer to a bowl.
*melt butter in a large skillet over medium heat.  Add onion, cook until soft about 5 minutes.  Add celery and carrot, cook a few minutes more.  Stir in garlic and cook for 1 minute more.
*Add wine and bring to a simmer.  Cook for 2 minutes.  Stir in tomatoes, salt, thyme and pepper to taste.  Continue to cook at a light simmer, stirring occasionally until it becomes a thick sauce, about 45 minutes.  Remove from heat and stir in basil.
Roasted Tomato Basil Pesto
2 pre roasted tomatoes, or 1 large fresh tomato
3 cloves garlic
3 T pine nuts
2 T evoo
1 cup fresh whole basil leaves
1/2 cup grates parmesan
2 T butter softened
salt and pepper
Combine everything in food processor except parmesan and butter, salt and pepper.  Stir in parmesan and butter and season with salt and pepper to taste.
Holy Tomato Batman!  Happy Eating….Thanks for buying local food from Circle S Farm.