A fool with a plan can beat a genius with no plan   T. Boone Pickens 
and, my father!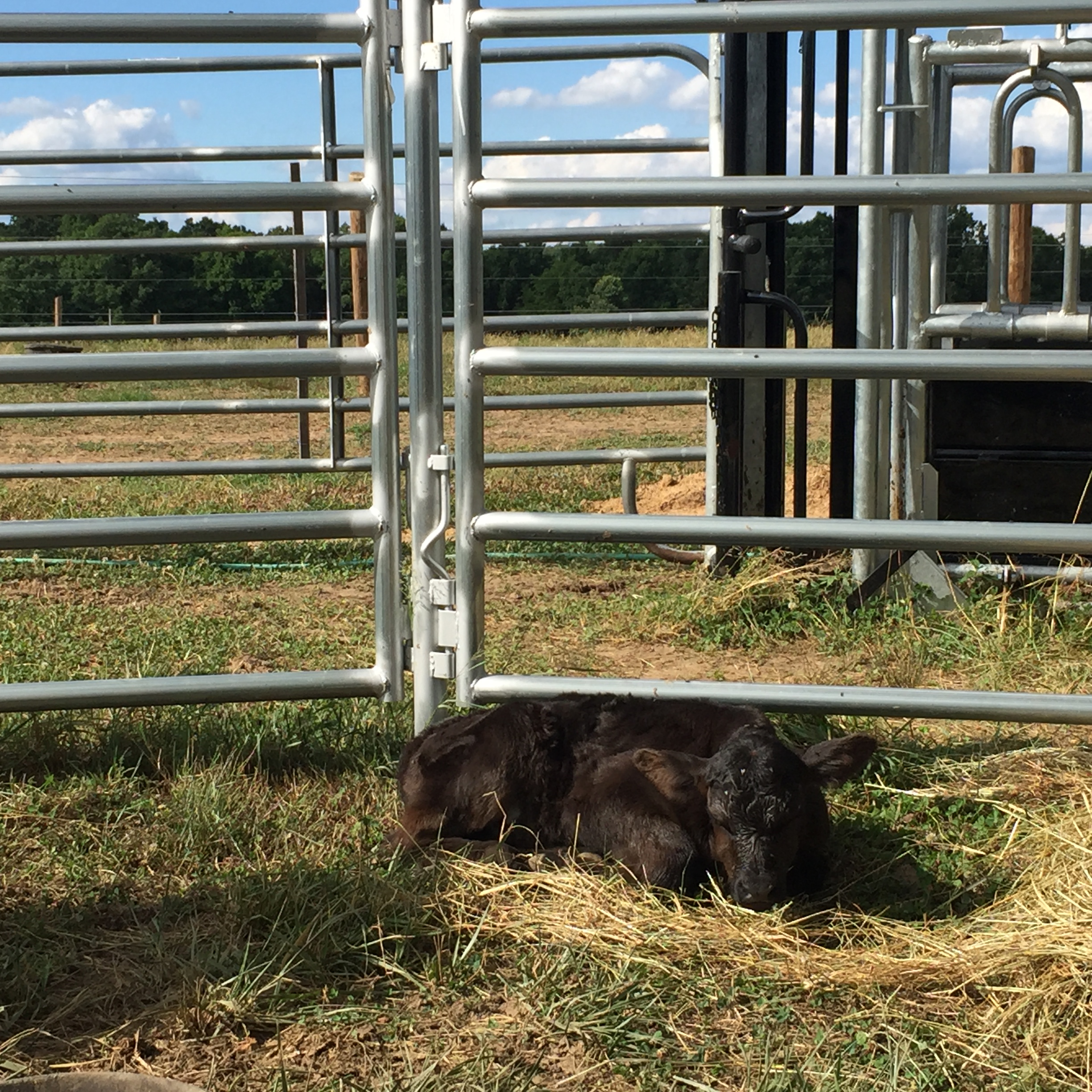 My father speaks this saying often, so, I thought it being father's day weekend….
I live it.  I am a planner. I love a plan, their are days when all I need is a plan.  As a  big picture person, I mostly like to plan weeks ahead, months ahead.  It drives Curtis crazy.  Curtis wakes up and then decides what he is going to do that day.
SO – I made a plan for today.  And I drug Curtis into it with me.  GARDEN WORK.  Oh yeah….I'll make tacos tonight if you will help me in the garden today.
Well – as SOON as I got him started – I noticed one of our cows running to the back 40.  I thought – that's odd, it's hotter than hell and all the others are up here by the water tank.
So, I didn't want to interrupt Curtis in the garden (ha) – so I trucked it on down to the back forty to check on her.  Found her with a new calf who was on the wrong side of the fence.  2 UH OH's, first, she wasn't supposed to have a calf until October, second, it was on the other side of the fence.
So I traveled back to get Curtis for help.  Long story longer – he grabbed onto the calf from the other side of the barbed wire fence.  It shredded his arms as the calf kicked and tried to get away.  We successfully got the calf on the right side of the fence, and then went to doctor his arms.
Moral of the story:  as a farmer, there is no way to plan a day.  Things happen. when your livelihood is based on weather and animals, you have to be flexible!
What's in the bucket?:  summer squash, pickling cucumbers, green beans, red and blue potatoes, beets, turnips, kale, broccoli or cabbage.
What's at market:  pickling cucumbers, green beans, red and blue potatoes, sweet onions, kale, cabbage.  Circle S ground beef.
According to the University of Georgia's horticulture-department Website, turnips "require a cold damp climate to reach perfection." Maybe that's why we always picture them as the perennial plat du jour in some bleak Dickensian orphanage. But the cruciferous vegetable is actually somewhat sweet and crisp, with a decent amount of fiber and vitamin C, and since it keeps well, it's one of the last holdouts at the winter Greenmarket. If there's anything that can change the root's spartan image, it's cream and butter, and lots of it, as in this luxurious gratin from Chanterelle chef-owner David Waltuck. –Robin Raisfeld & Rob Patronite
Ingredients
2 medium potatoes, peeled
2 medium turnips, peeled
2/3 cup milk
2/3 cup heavy cream
3 cloves garlic, coarsely chopped
Salt, to taste
Pepper, to taste
4 teaspoons butter
Instructions
Preheat oven to 375.
(1) Slice potatoes and turnips in 1/8-inch rounds with a mandoline or by hand. In a heavy-bottomed saucepan over medium-high heat, combine milk, heavy cream, and garlic. Bring to a boil and then turn off heat, letting garlic steep for at least 5 minutes. In a mixing bowl, combine potatoes, turnips, and salt and pepper to taste. Coat the bottom and sides of four ceramic ramekins (one-cup soufflé dishes) with 1/2 teaspoon butter each. (A large baking dish may be substituted.)(2) Layer turnips and potatoes in each ramekin until halfway full. Strain garlic from milk-and-cream mixture. (3) Fill each ramekin with the strained liquid almost to the top and distribute a dollop of the remaining butter evenly atop each. Place ramekins on a baking sheet and bake for 20 minutes, until the tops are golden brown and the liquid almost entirely absorbed. Serve in ramekins or removed, but do not invert. The gratin may be made in advance and reheated before serving, ideally with a simply dressed green salad.
There has been nothing cold or damp about our climate this spring.  I am unsure of what perfection is as a turnip, but hoping you will enjoy this recipe.
Happy Eating and thanks for buying local food from our farm.