The way I see it, if you want the rainbow, you gotta put up with the rain.
Dolly Parton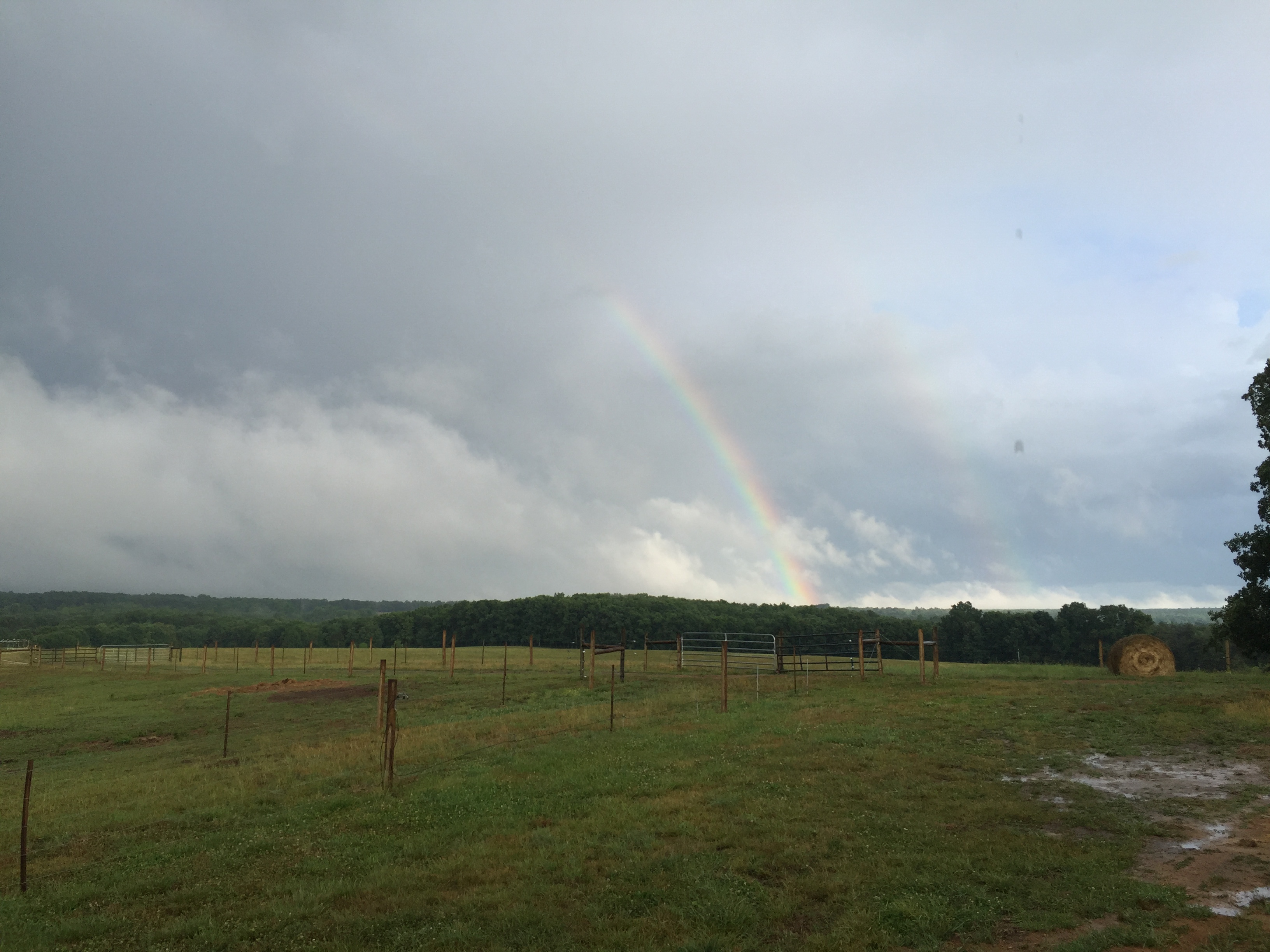 We did have some rain Sunday.  Not enough, but still greatly appreciated!   This rainbow made me smile.
Farm News:
Back to being hot and dry.  The fire in the cove came back to life today – and they were fighting it fervently, dumping water and making firebreaks.
Our cows have had an outbreak of pinkeye because the flies have been so bad.  The face flies get on their eyes and spread it – eventually their eyes start to run, and when it gets really bad they turn white and look ultra-spooky.  Hoping we will get some relief from the heat and dry and that will help them heal.
Furniture of the week: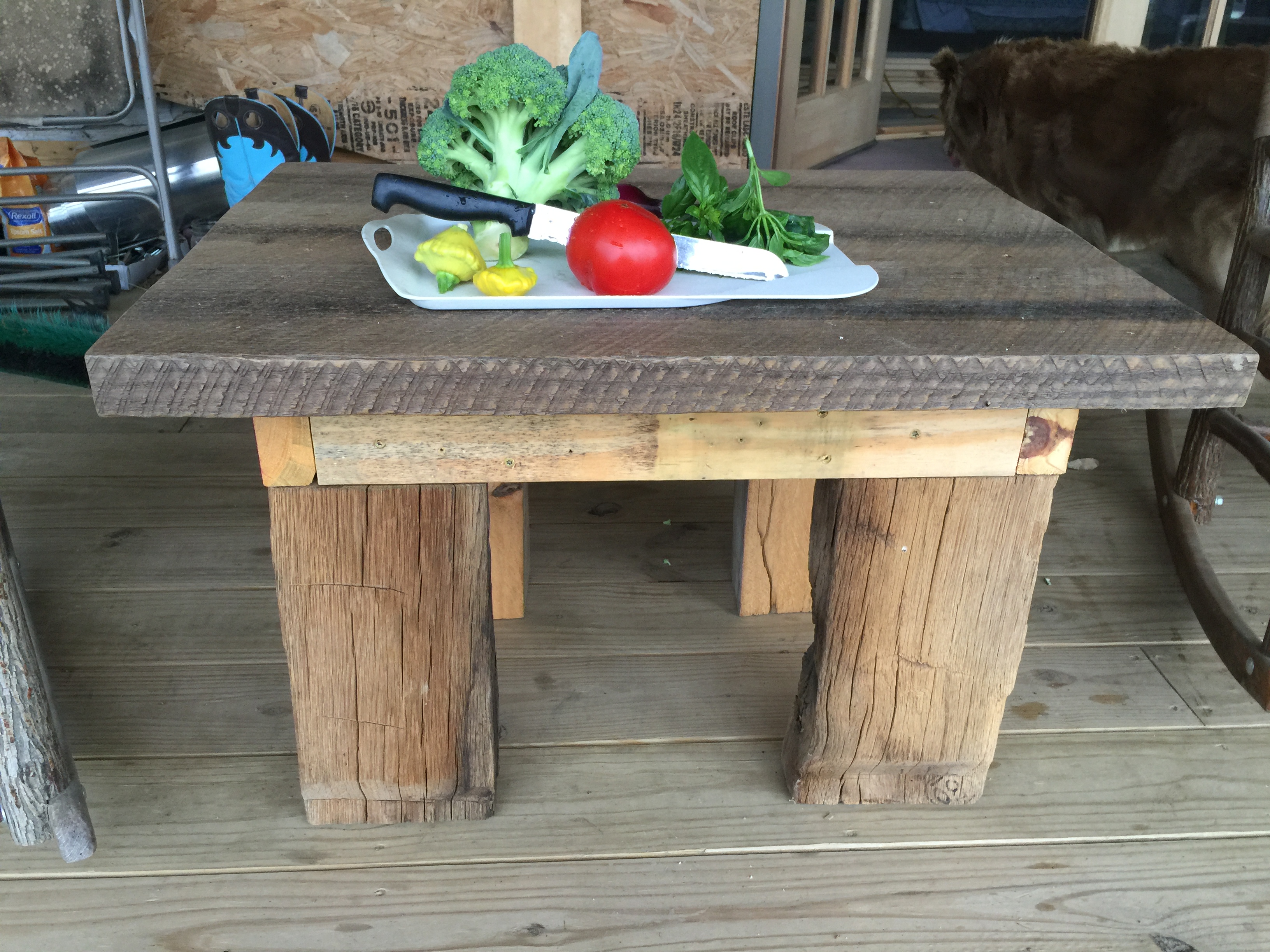 Of course – I had to display something of mine on Curtis's table.  This table would be a perfect small coffee table.  Made out of reclaimed wood from the old barn we inherited, a beautiful, rustic holder of vegetables (or magazines,  books, or coffee for that matter).  Yours for $350.
What's in the bucket?  squash, broccoli, beets, potatoes, mixed lettuces, red or green cabbage, pickling cucumbers (giving you a week off from kale!)
What's at market:  broccoli, beets, potatoes, cabbage, onions, kale, Circle S Ground Beef.  BEET THE HEAT special:  2 bunches of beets, one head broccoli and one bunch kale – all for $9 (save $3)
Roasted Beets
Ingredients
1 tbsp extra virgin olive oil

2 tsp fresh parsley, chopped

1 tsp fresh garlic, minced

1/4 tsp salt
1/8 tsp black pepper

Zest of 1 lemon

2 cups fresh sliced beets, cut into 1/8-inch slices
Directions
Preheat oven to 350°F.
For the beets: Wash, peel and slice into 1/8-inch thick pieces. Yield is 2 cups sliced beets.
In a medium size bowl, combine all the ingredients except for the beets – mix thoroughly and set aside.
Place prepared beets in bowl with marinade and toss to coat.
Spread beets out on a non-stick sheet pan and bake in the oven for 25 minutes or to desired degree of doneness.
Happy Eating and thanks for buying local food from Circle S.