"In the deep sky where there had been a sun, we saw a ring of white silver; a smoking ring, and all the smokes were silver, too; gauzy, fuming, curling, unbelievable. And who had ever seen the sky this color! Not in the earliest morning or at twilight, never before had we seen or dreamed this strange immortal blue in which a few large stars now sparkled as though for the first time in creation."
― Elizabeth Enright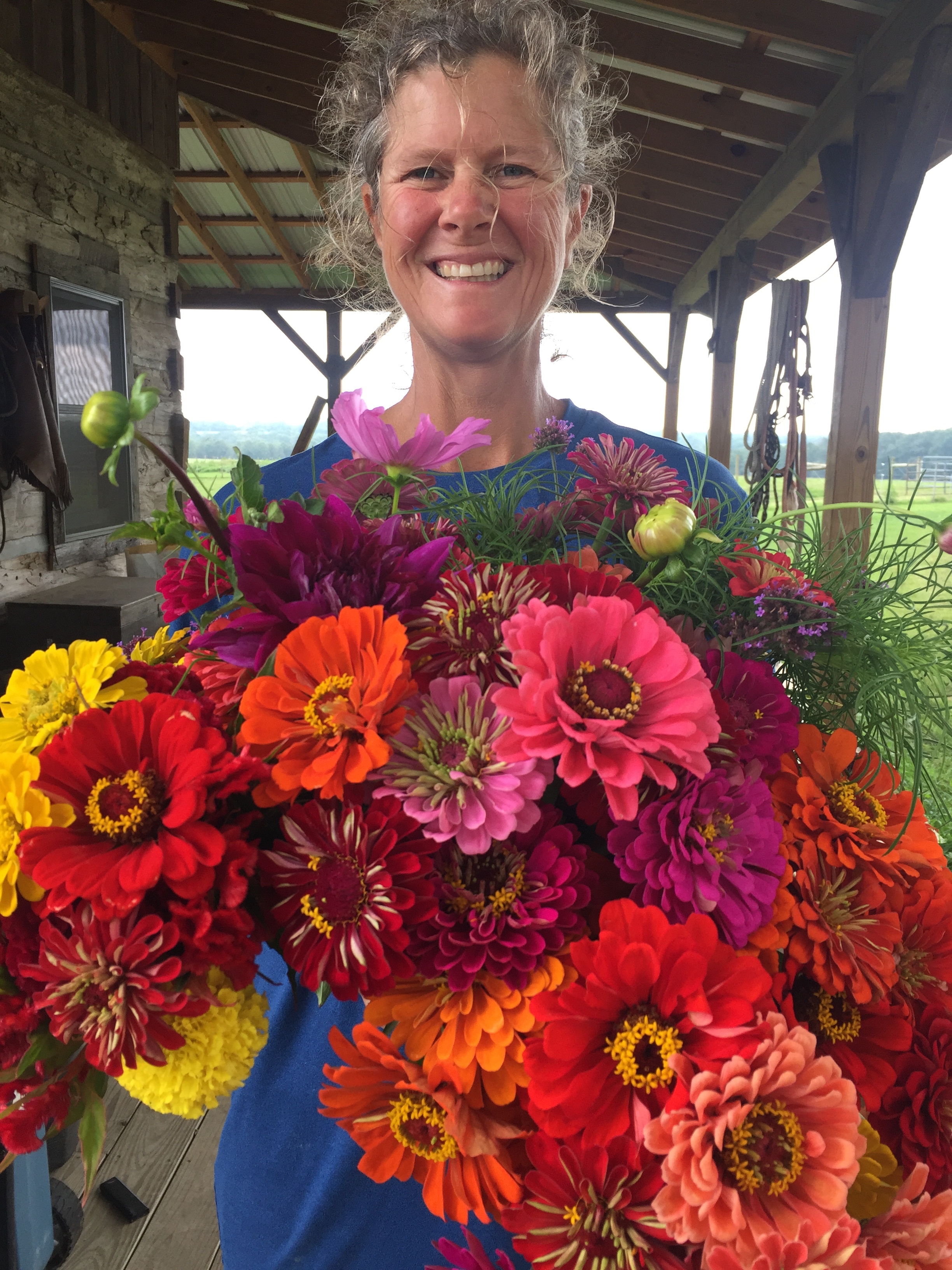 I hope everyone is excited about the eclipse.  I will be delivering while it is happening, spooky!
I wonder if the animals will be confused.  They have such an innate sense of time, I am sure they will know it isn't supposed to be dark.  I wonder if the chickens will go in to roost.  I am sure they will.
Farm News:  We weaned some calves this week.  Mostly heifers we will keep.  It is always stressful for Moms and calves – we try to do it in a gentle way.   We separate them with a hot wire, so they can see each other completely and be close. The cows move daily, but have a common area they come back to for water and salt/minerals.  The weaning pen is next to the common area, so the cows can come back to check on their youngsters.
What's in the bucket:  Apples, okra, radishes, mature arugula, turnip greens.
What's at market:  Apples, okra, radishes, mature arugula, turnip greens.  Circle S Beef:  steaks, roasts, ground beef.
Arugula grows faster then you can cut it sometimes, and gets spicier with each cutting.  This week you will receive it in bunches.  It is great to wilt and cook, or to make pesto.  You can freeze your pesto in ice cube trays, just like basil pesto, and use later.  FYI you can also make pesto out of radish leaves, turnip greens etc.  It is fun to try different flavors.  This recipe is from Simply Recipes.
NGREDIENTS
4 cups of packed arugula leaves, stems removed
1 cup of shelled walnuts
1 cup freshly grated Parmesan cheese
1 cup extra virgin olive oil
12 garlic cloves, unpeeled
2 garlic cloves, peeled and minced
1 teaspoon salt
Cracked black pepper, to taste
½ to 1 full lemon, squeezed
INSTRUCTIONS
Over medium high heat, lightly brown the unpeeled garlic cloves, about ten minutes. Peel off the skins once they have cooled down.
Over medium high heat, toast the walnuts until fragrant, about three to five minutes.
In a food processor, combine the arugula, salt, walnuts and all the garlic.
Pulse while drizzling in the olive oil.
Remove the mixture from the processor and put it into a bowl. Stir in the Parmesan cheese, freshly ground pepper and a big squeeze of lemon, to taste.
Try on a flatbread with sliced apples and blue cheese, or on crostini with figs and blue cheese, or on pasta with summer vegetables.
Happy Eating and Happy Eclipse and thanks for buying local food from Circle S Farm!!