"It was true that Blue was just shy of five feet and it was also true that she hadn't eaten her greens, but she'd done the research and she didn't think the two were related."
― Maggie Stiefvater, Blue Lily, Lily Blue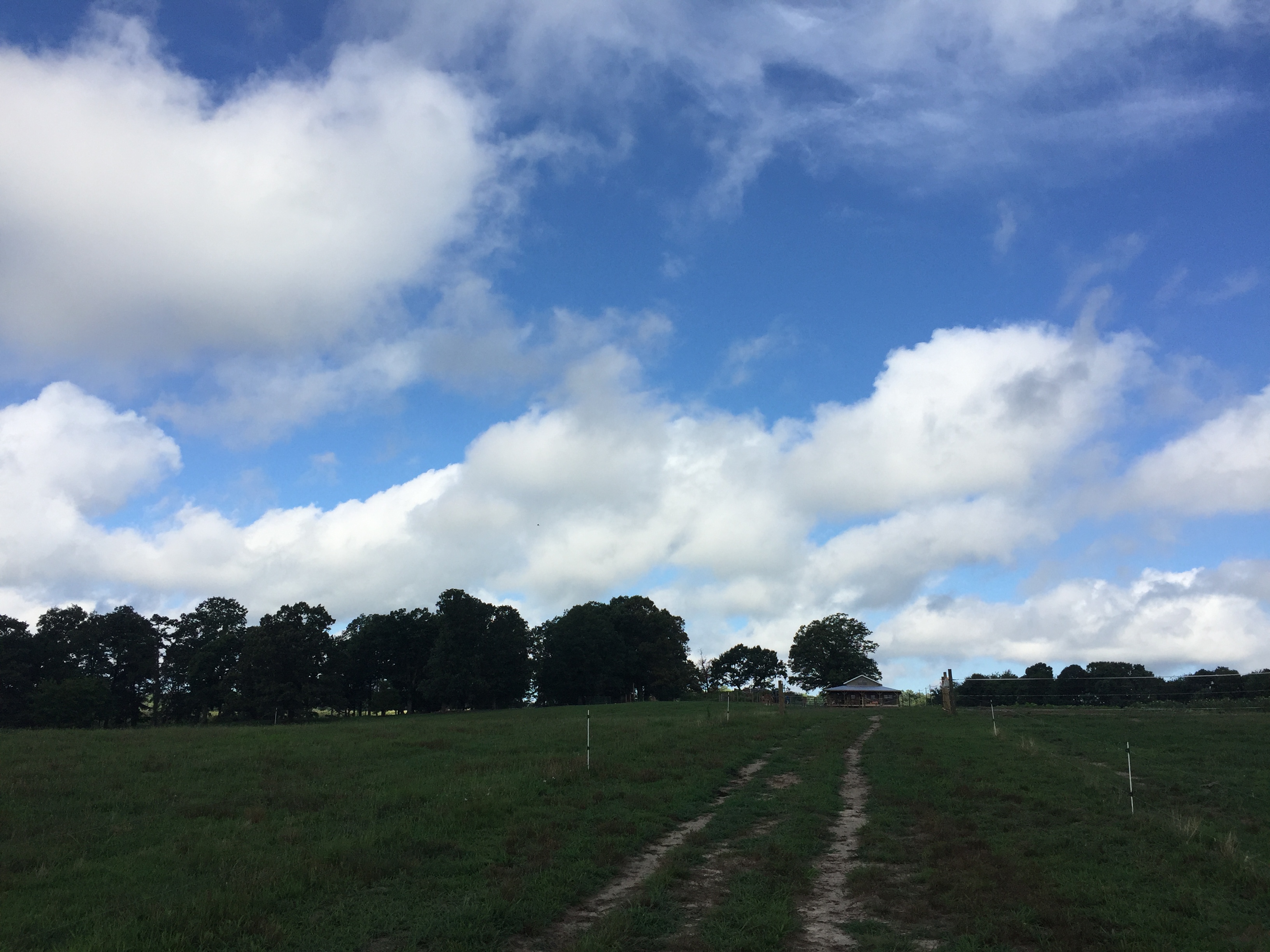 This is your week to eat your greens!  You will get a bucket full of them – it's up to you to eat them!!
Farm News:  The cows are eating their greens – they have plenty of grass thanks to the rain – let's hope we get more tomorrow.  The girls are doing their job cultivating between the rows, and the plants are almost big enough to shade out the weeds out in the rows – so everything is going according to plan.  If I could just find an easy solution for the bugs, we would be in business!!
This week's bucket:  arugula, spinach, mustard greens, turnip greens, kale, spring onions, radishes.
This week at market:  arugula, spicy mesclun, spinach, mustard greens, kale, spring onions, radishes, Circle S Beef.
I love raw mustard greens.  I have been on a mission to find recipes using them raw.  I tried a sweet and hot salad recipe for last Wednesday, which I thought was wonderful – but may not have the broad appeal of the following recipe.  I mean, who doesn't love a Caesar salad with a bunch of garlicy croutons?
INGREDIENTS
5 anchovy fillets, finely chopped

3 garlic cloves, pressed

1/2 cup extra-virgin olive oil

3 cups 3/4-inch cubes crustless country bread

1 cup (packed) coarsely grated Gruyère cheese (about 4 ounces), divided

Nonstick vegetable oil spray

1 bunch mustard greens (about 12 ounces), center rib and stem cut from each leaf, leaves cut crosswise into 1/2-inch-wide strips

5 teaspoons (or more) fresh lemon juice
PREPARATION
Preheat oven to 375°F. Combine anchovies and garlic in small bowl. Gradually whisk in oil. Place bread cubes in medium bowl. Drizzle 2 tablespoons anchovy oil over, tossing to coat. Sprinkle bread with salt, pepper, and half of cheese; toss to coat.

Spray rimmed baking sheet with nonstick spray. Scatter bread on sheet. Bake croutons until crisp and golden, stirring occasionally, about 20 minutes. Set aside.

Measure 8 cups (loosely packed) mustard greens and place in large bowl (reserve any remaining greens for another use). Add croutons and remaining cheese to bowl. Whisk 5 teaspoons lemon juice into remaining anchovy oil; season dressing with salt, pepper, and more lemon juice, if desired. Add dressing to salad; toss to coat.
 Happy Eating and thanks for buying local food from Circle S Farm.
Letty