Courage is being scared to death and saddling up anyway! – John Wayne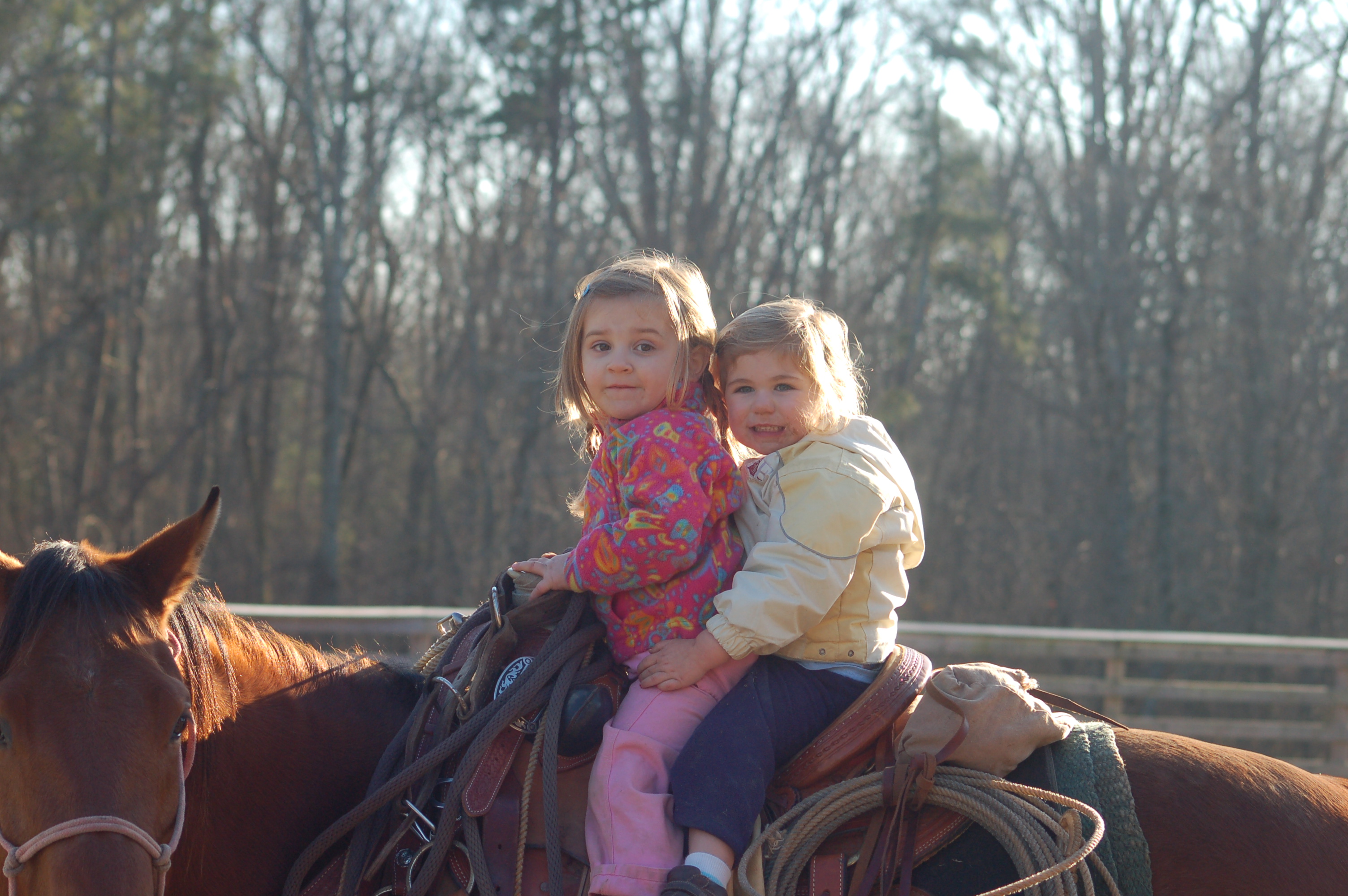 Cattle Working
Farm News:  When the calves have all arrived, it's time to vaccinate, ear tag and castrate the bull calves.   Some people have fancy chutes and equipment, some people catch the calves one a time as they are born before they are fast enough to get away.  At Circle S, we do it the old fashioned way, we have a round up.  We ask our neighbors and friends to come help, we work together and get it done, and then we share laughs and have a cookout.
It's always a little bit wild when you get horses, cattle and people together.  Two of our friends had young horses (who did GREAT), but Curtis got kicked right off the bat by one of them.  He was just in the wrong place at the wrong time.  Luckily, he was so close to her he didn't get the full brunt of the kick, and it just knocked him down and made him a little sore.
Above are pictures from this year's roundup, which was yesterday.
Housekeeping:  LAST WEEK FOR 2014 CSA!!!!  Your shares will be in paper bags.  Please remember to return your buckets.
What's in the bucket?  Lettuce, kale, spinach, turnips, sweet potatoes, turmeric (see last weeks blog) and dried cayenne peppers (see last week's blog), Blackberry Jam.
Easy ground beef and kale
Enough for 2
450g (1lb) ground (minced) beef
1-3 small red chillies, finely sliced
1 large bunch kale, finely sliced crosswise
1 lemon
1. Heat a little olive or coconut oil in a large frying pan on a high heat.
2. Add beef and chilli. Stir fry for a few minutes until will browned.
3. Add the kale and continue to cook, stirring now and then until the kale is wilted and tender – another few minutes.
4. Taste and season with salt, pepper & lemon juice.
Thanks for buying local food from Circle S farm!!